Our Legacy
Commercial Florida has a long tradition of real estate excellence that is built on integrity, loyalty, teamwork, professionalism and passion.
Serving the greater Tampa area and South Florida.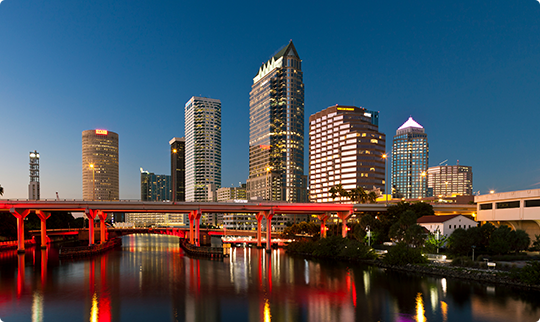 Our Mission
To provide quality real estate services with the highest level of professionalism, personal service, and commitment to our clients through the full utilization of our resources, analytical skills, and market expertise.
Investment & Asset Management
Commercial Florida specializes in
leasing and sales of office
properties in South Florida.
With its professional staff, Commercial Florida continues to maintain national and regional relationships with corporate users of real estate services as well as with national and international senior real estate brokers and advisors and institutional and private owners of office properties in South Florida.
Areas of Expertise
Commercial Brokerage/Leasing | Property Management | Market Research | Asset Management | Financial/Investment | Land Disposition | Property Acquisition